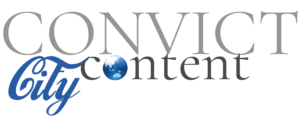 Kieran 'spud' Murphy | Sydney Markets Limited Content Creator (2020 – 2023)
director, shooter producer, soundo, editor, post-producer
Corporate, Social Media & Content for 7 internal digital screens (1.92 metres (h) x 4.8 metres (w)) for the 700 businesses and 6,000 daily stakeholders of Sydney Markets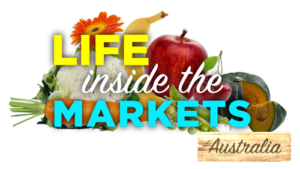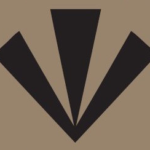 ABOUT
CONVICT content is born from the 30 plus years of film-making knowledge & storytelling experience of Director, Kieran 'spud' Murphy.
At CONVICT content we embrace the power of the idea to conceptualise and create videos that innovate, engage and inspire, an audience. We will make your dream concept a reality in the most visually exciting way possible. CONVICT content will guide the client and production team through the creative process from paper story boards to the finished product on the screen, with an attention to detail that is intuitive and visually dazzling.
CONVICT City Content focuses on our city corporate partners with the ethos and visual élan that is in keeping with their business methods.
CONVICT Country Content focuses on showcasing the remarkable companies, farms, men and women that cultivate our great southern land.
As the creator and production company behind Life inside the Markets, a 24-part observational documentary TV series about the Sydney Fruit, Veg & Flower wholesale Markets and all the growers that do business with it; CONVICT Country Content understands the business of agricultural and its culture, 'I love the land and its rich visual tapestry of history, people and place'.
At CONVICT content, 'We love the far-fetched, the beautiful & the bizarre. Meshing sophisticated visuals with wonderful characters and great stories to create a unique narrative. If i had to give our style of work a name it would be, hyper-realism. An art form that I love and have been successfully doing for over 20 years'.
CONVICT content looks forward to working with you in the near future.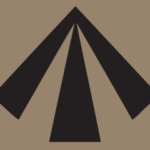 TESTIMONIALS
'Despite the tight budget and even tighter timeline, you have delivered a commercial that not only communicates the concept in an exciting way, but the quality of the finished film is fantastic'. Kate Christie, Brand Manager Dove, Unilever Australasia
'The McCafe ads have been the best-integrated commercials that anyone has ever done for this or any Australian TV series. Great work'. Julian Cress, Executive Producer, The Block, 9 Network
'The video 'Believe Achieve', was beautifully crafted, full of joy and humour'.
NOVA Focus on Ability Award Judges. Winner Most Innovative Film
'Everyone loved working with you. You're not precious & nil overtime. How refreshing'. Lenee Carr, Production Manager, Screentime
'You are the best (& coolest) director i've ever had the pleasure of working with. EVER'. Jackie Murray, 1st AD / Stunt Co-ordinator, MURDER CALLS Screentime
The end result of the Krazy Kosci Klimb video is a spectacularly, empathetic recount, which captures the essence of the event perfectly! Spud did a helluva job and poured his heart and soul into the making of it. Huge thanks'. Mick Campbell | CIO | Cerebral Palsy Alliance
'Kieran 'spud' Murphy was truly professional and also a funny f**ker'.
Darren Lyons – Mr Paparazzi, hero talent Dragons Den & Geelong Mayor | Darren Lyons autobiography, Mr Paparazzi page 107
'The visuals for the My Restaurant Rules opener was years ahead of its time' Graham Donald – 7 Network Creative Director | On-air Promotions & Advertising. Winner GOLD PROMAX – Best opening titles Asia, Highly Commended ATV Awards
'The Sydney Markets 40 Year Tribute video is the loveliest thing we've seen in a long, long time. Fabulous!' Jillian Harding | Department of the Aust. Prime Minister and Cabinet
CONTACT
Kieran 'spud' Murphy
Director
Convict Content
(+61) 04 111 888 31
spud@convict.cc
PO Box 4041 Balgowlah Heights 2093, NSW Australia